Hi Guys,
Been awhile since I have posted in this particular Forum.
As the driving season approaches (Slowly....) in Ontario/Quebec, we will soon be uncovering the cars and getting them out and about.
During the course of the driving season, we may want to do some impromptu drives or get togethers (golfing/bbq's etc) as we have done in the past.
I was just about to send out a little email this morning to the list that I have and realized that it hasn't been updated for a little while. I know that we have had some new members join 6-PACK from Ontario/Quebec in the past year or so.
If you would like to be added to this email list and be advised of plans for drives etc, please send me a quick email at
[email protected]
and I will add you to the list.
Couple of quick pics
Belleville Mini Trials
Ottawa Mini Trials (Mike/mgedits back yard)
A little golf outing (ScottD, Flyingfid, Unclesol, Tush)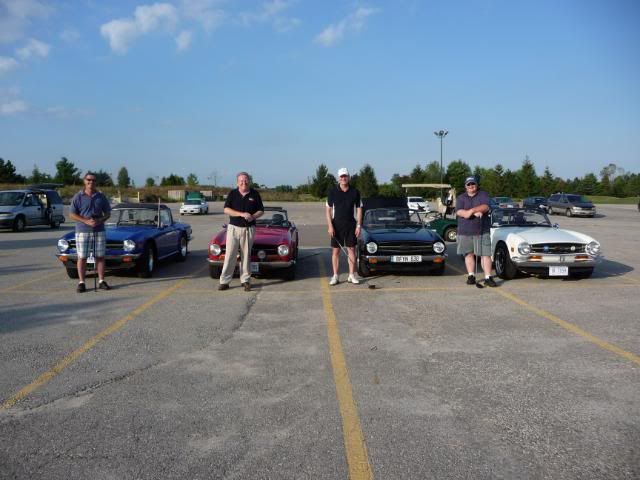 Even if you don't have a car ready and on the road (and I know of a couple ), come out and have some fun.
Looking forward to hearing from you.
Email your info to
[email protected]
Please supply me with your real name and your forum name for reference.
For those of you that are "not sure" if you are on the list already, please send me an email and I will send you back a confirmation.
If you have any questions, please let me know.
Cheers
David "Tush" Tushingham